"Der Schmetterling flattert in die Glashaus-Galerie" - Foto: Andreas Staudinger.: Exhibition "NATURnah" at Schloss Lind - das ANDERE heimatmuseum, Neumarkt in STMK 16.7. - 8.10.2021

Stacked and stitched got a new meaning when someone attacked one of my installations. Thanks to Nemanja Popadic for sewing the butterfly which shows a huge scar since then.

#BeAButterflyYourself - POP EDITION Nine installatios have been established in public space in 2020 (Freie Mitte Wien, Praterstern and Marchegg)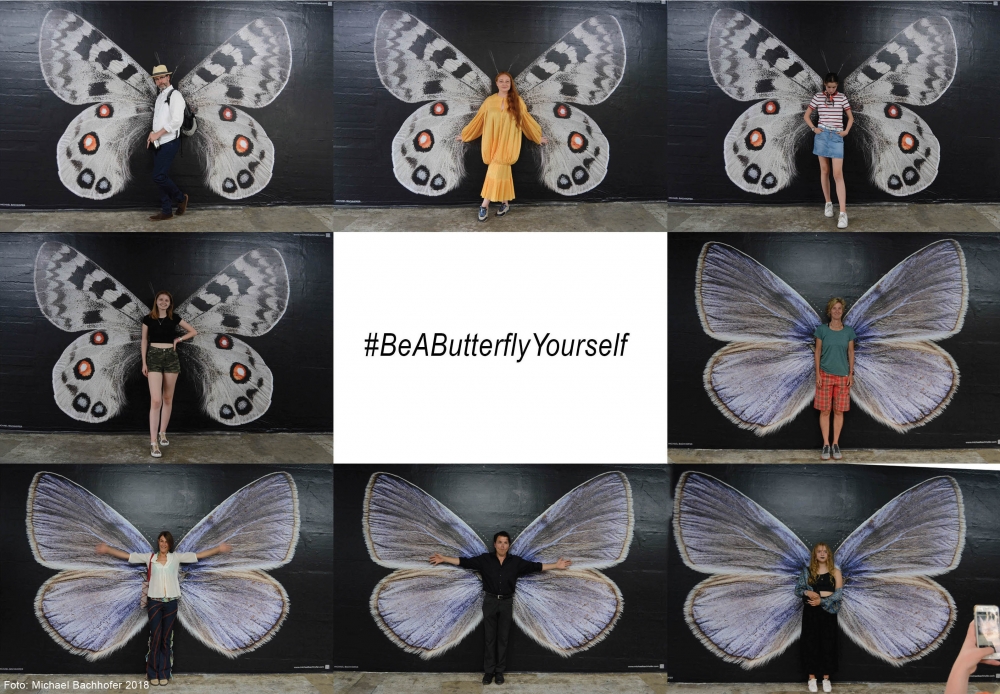 #BeAButterflyYourself - transform yourself, transform the world!

Berlin based artist Wu Zhi interacting with the (Butter)Fly´s Eye Cam a camera which simulates the view of a butterfly at the NordArt 2019

A few impressions from 'Pushing the Mouse' during Science in the City / Valletta 2018 - European Capital of Culture - co-funded by Land Kärnten Kultur and Valletta Foundation

Sneak peek at our Valletta 2018 project 'Pushing the Mouse'. More Info and photos comming soon. 'Pushing the Mouse' is a joint project between Michael Bachhofer and Stefan Resch - co-funded by Land Kärnten Kultur and Valletta Foundation

At the 'Fumes and Perfumes 5.0 ' opening in Stuttgart/Germany.
Photo by Christina Ba:Thomas Kiefer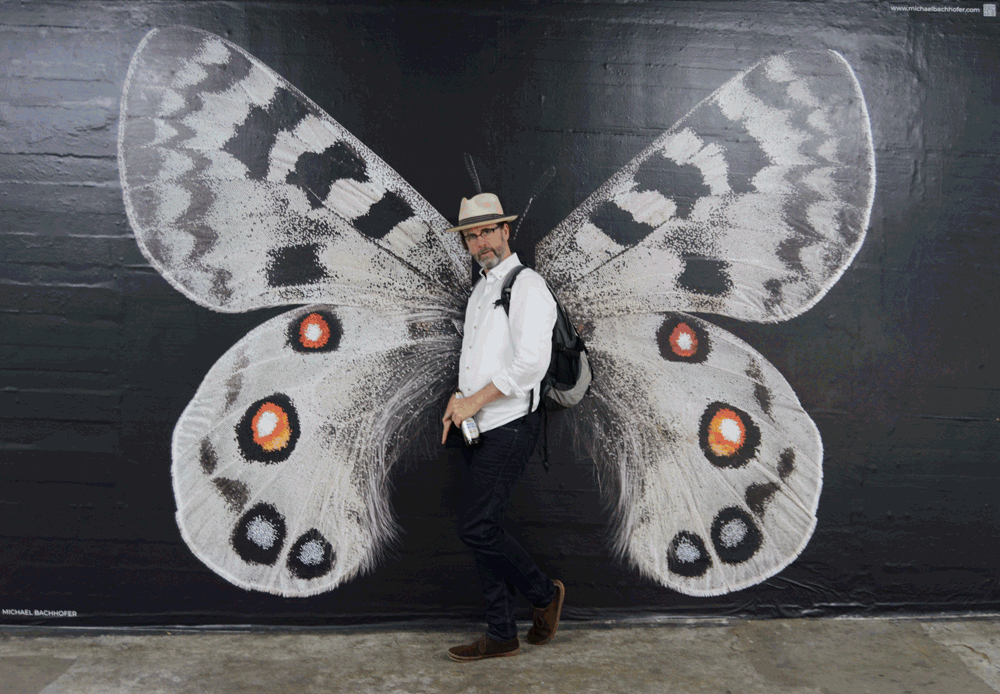 Several persons interacting with my butterfly photos

Some of my photos a large format prints at the 'Fumes and Perfumes 5.0 ' exhibitiong in Stuttgart/Germany.

'The Pattern which connects' my first gigapixel photomicrograph at the Art Bodensee 2018. Photo (c) Agnes Reinthaler

One of my ultra high resolution photos - which is a collage of about 10.000 single shots through the microscope - at an exhibition

INFORMA has been exhibited at the OSTRALE´O16 in Dresden/Germany.
Funded by the Art section of the Austrian Federal Chancellery (BKA) and supported by Lexon.: INFORMA was developed in cooperation with Karl Wratschko and Aleksandra Kolodziejczyk (interviews and editorial team).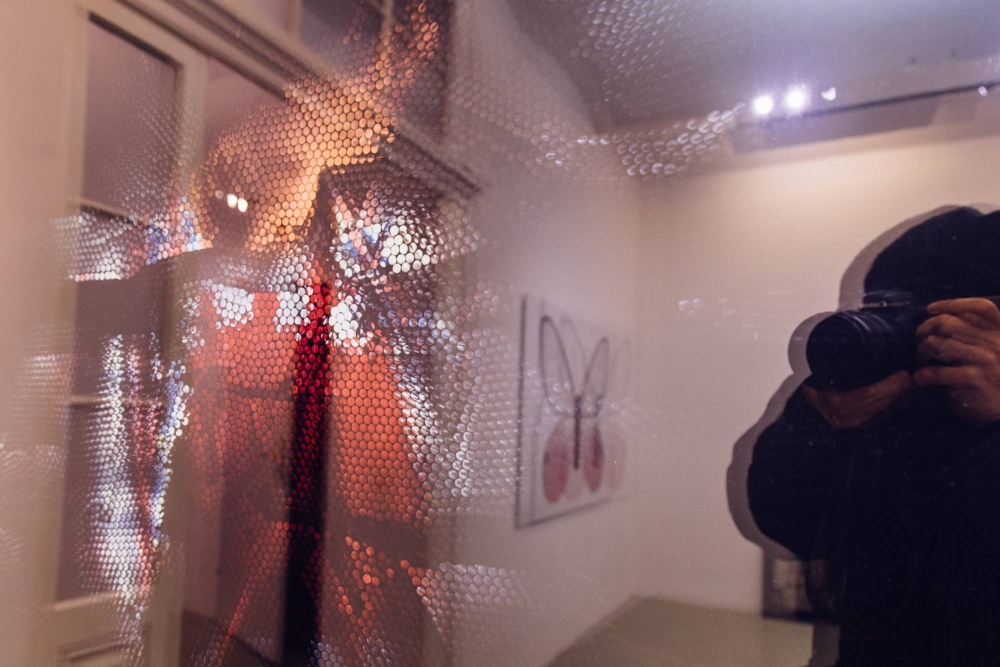 Sources of Construction has been shown during Eyes On - European Month of Photography. * Photo by Ben Owen-Browne.

Hidden World Series (2016) - Nr.1 - click to get to the project or scoll down to see how it began

Hidden World (2014) - more info about this work in the portfolio