Some photos of my new 3D scanner for insects. More info here-> 3D-Microscan - The Big Bug Immersion

feminitiv (facial projection mapping with 16mm film projector) at the Klanglicht Graz 2021. Realized together with Karin Watabe-Wolfger and Karl Wratschko. -: photo (c) 2021 Clara Wildberger Click here for a short example.

"Der Schmetterling flattert in die Glashaus-Galerie" - Foto: Andreas Staudinger.: Exhibition "NATURnah" at Schloss Lind - das ANDERE heimatmuseum, Neumarkt in STMK 16.7. - 8.10.2021

Stacked and stitched got a new meaning when someone attacked one of my installations. Thanks to Nemanja Popadic for sewing the butterfly which shows a huge scar since then.

#BeAButterflyYourself - POP EDITION Nine installatios have been established in public space in 2020 (Freie Mitte Wien, Praterstern and Marchegg)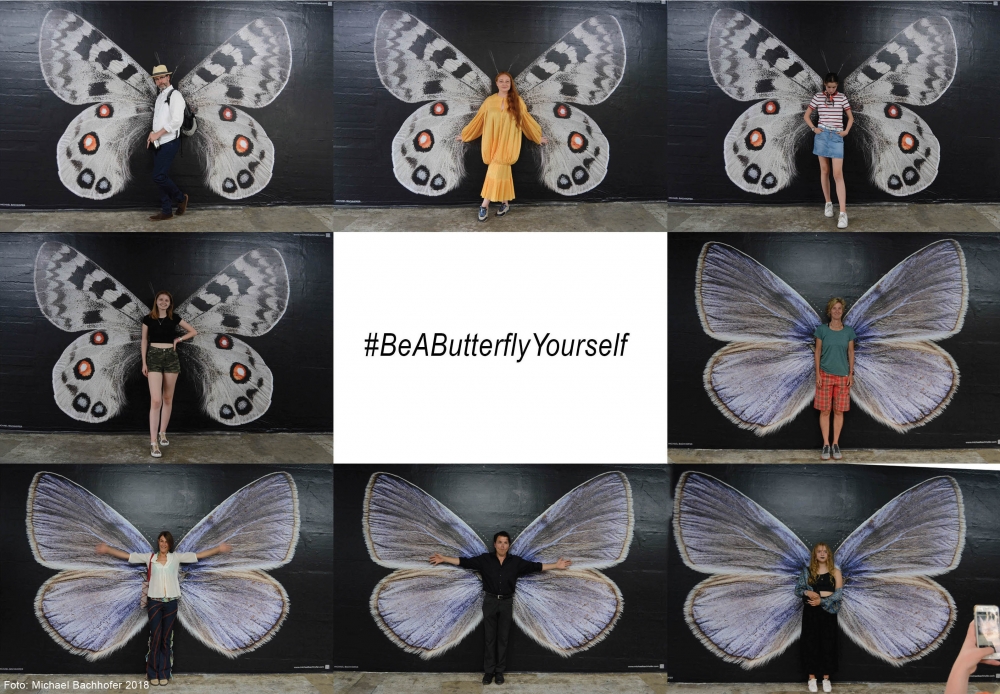 #BeAButterflyYourself - transform yourself, transform the world!

Berlin based artist Wu Zhi interacting with the (Butter)Fly´s Eye Cam a camera which simulates the view of a butterfly at the NordArt 2019

A few impressions from 'Pushing the Mouse' during Science in the City / Valletta 2018 - European Capital of Culture - co-funded by Land Kärnten Kultur and Valletta Foundation. An ArtScienceSociety project realized together with Dr. Stefan Resch.

Sneak peek at our Valletta 2018 project 'Pushing the Mouse'. More Info and photos comming soon. 'Pushing the Mouse' is a joint project between Michael Bachhofer and Dr. Stefan Resch - co-funded by Land Kärnten Kultur and Valletta Foundation

At the 'Fumes and Perfumes 5.0 ' opening in Stuttgart/Germany.
Photo by Christina Ba:Thomas Kiefer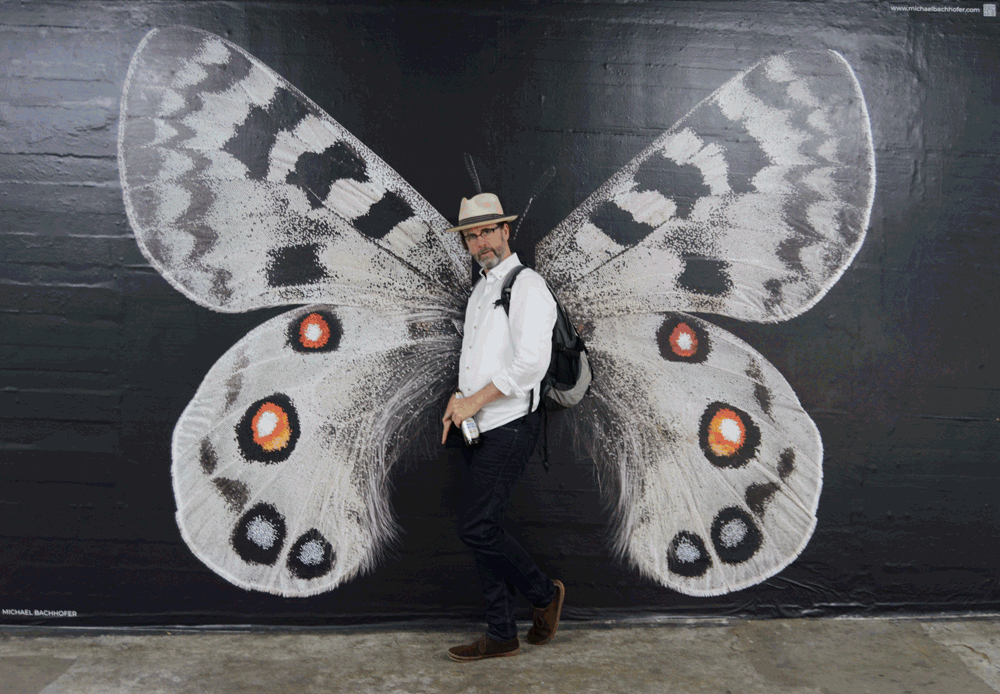 Several persons interacting with my butterfly photos

Some of my photos a large format prints at the 'Fumes and Perfumes 5.0 ' exhibitiong in Stuttgart/Germany.

'The Pattern which connects' my first gigapixel photomicrograph at the Art Bodensee 2018. Photo (c) Agnes Reinthaler

"Ich bin viele Gesichter" - facial projection mapping on the Peter Rosegger monument at Klanglicht Graz 2018. Realized together with Karl Wrtaschko. : - visit projet site

One of my ultra high resolution photos - which is a collage of about 10.000 single shots through the microscope - at an exhibition

INFORMA has been exhibited at the OSTRALE´O16 in Dresden/Germany.
Funded by the Art section of the Austrian Federal Chancellery (BKA) and supported by Lexon.: INFORMA was developed in cooperation with Karl Wratschko and Aleksandra Kolodziejczyk (interviews and editorial team).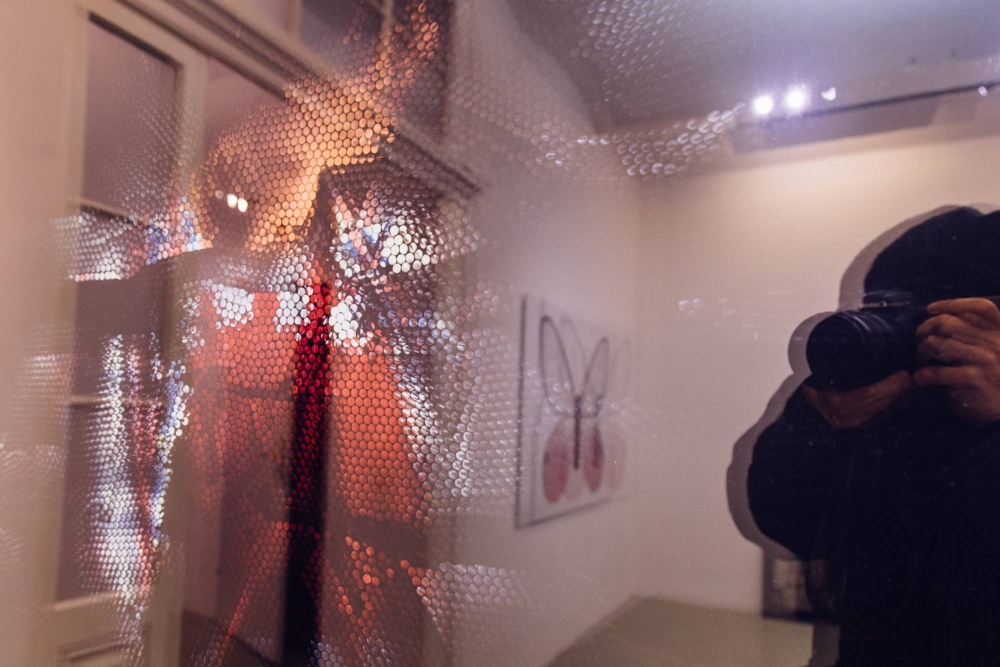 Sources of Construction has been shown during Eyes On - European Month of Photography 2016. * Photo by Ben Owen-Browne.

Hidden World Series (2016) - Nr.1 - click to get to the project or scoll down to see how it began

Hidden World (2014) - more info about this work in the portfolio